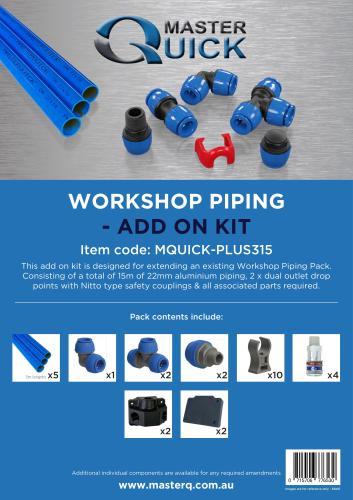 MASTERQuick add on pack. 15m x 22mm pipe, 2 x dual outlet, 315 series Nitto eSafe
Use this add on pack to expand your 3 or 5 outlet kit by a further 15m of piping and 2 more dual outlets.
All pipe, fittings & accessories are available separately if required for further modification or extension.