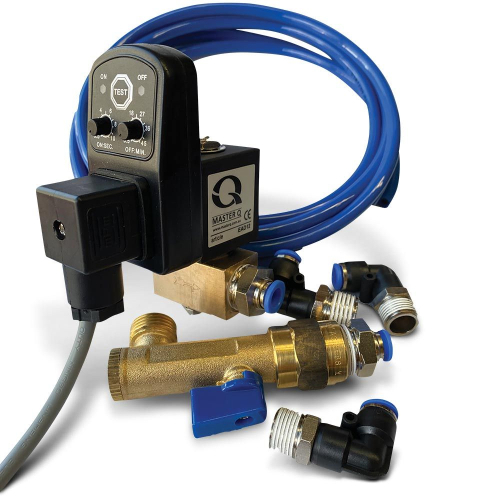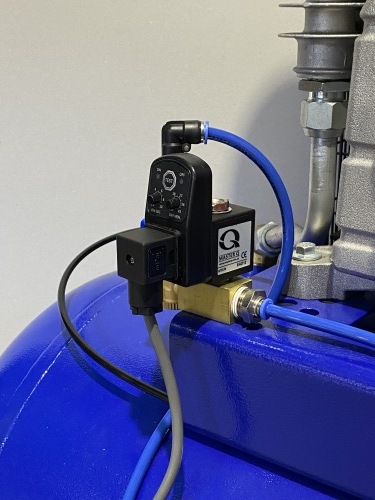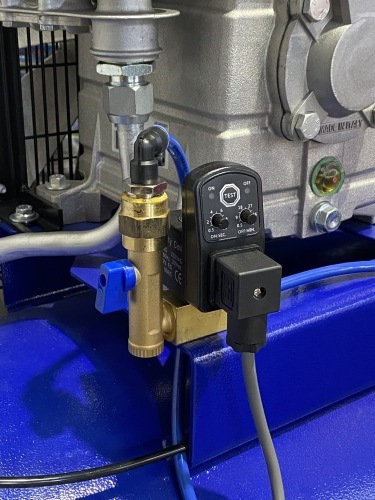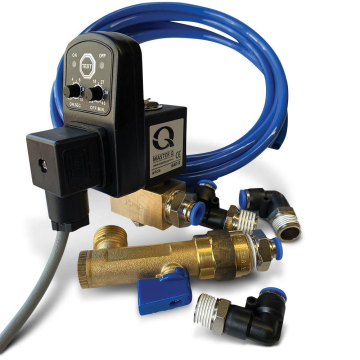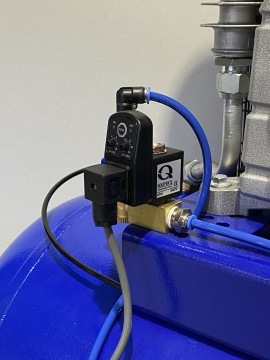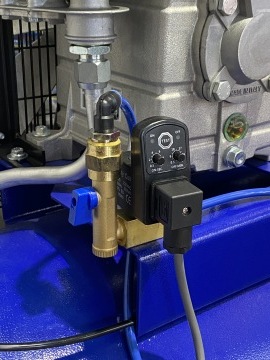 Automatic drain, solenoid, inc timer & cable. Inc. remote mount kit, 1/4", 3/8" & 1/2"
Automatic tank drains can often be damaged and even hard to access when mounted on the bottom of a receiver tank. Our "remote mount" automatic drain kit consists of all connections required from the discharge point to the solenoid, plus PUR tube to allow condensate to be safely disbursed away from users or work areas.
Now you can safely and easily access the timer with less chance of damage.

Brochure